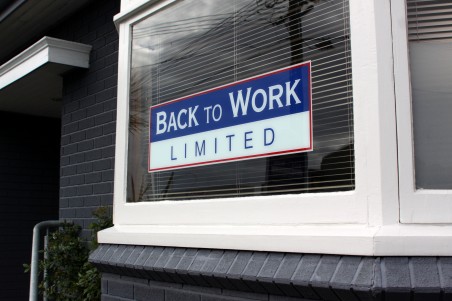 Back to Work Ltd is a privately-owned company established in Christchurch in 1999.
Our Mission is "Getting People Back to Work".
We are a friendly, proactive and passionate team, dedicated to helping people achieve their goals.
We offer professional advice and support – assisting both employers and job seekers.
We believe people have a need to achieve an optimum level of independence and participate as fully as possible in their daily lives. We acknowledge the importance of participation in society and the contribution this makes to a sense of well being and dignity.
Our specialist team has a wealth of combined experience in the local employment/recruitment industry, assisting job seekers to achieve their employment goals and successfully supporting many local employers – both large and small, to find the right staff.
If you are an Employer looking for new or additional employees, please feel free to Call or Email Us at any time. We will be happy to help.
If you are a Job Seeker looking for a new job or change of direction and would like to talk to someone about your job search / employment goals, please feel free to contact us.