Need a CV makeover?
Having difficulty getting that interview but don't know why?
Your CV can make the difference between getting noticed and blending in with the crowd. We can help you develop the ideal CV, based on your skills and experience.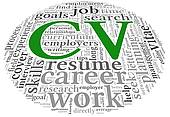 Our service includes:
1:1 consultation
A personalised CV tailored to suit your needs
Laser printed copies of your finished CV
An electronic version of your CV
Tips and Tricks on how to use your CV effectively
If you have an existing CV, the cost could be as little as $80.00
Talk to us today about how we can help…

or email us your existing CV for a quote.
 Contact Back to Work Ltd. or call (03) 962-2560 to arrange a FREE No-Obligation appointment with one of our Employment Advisors. We are only too happy to help.